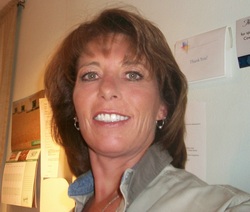 Eagle Talon Enterprises, LLC was started in 2009 by Tanya D. Madden. Tanya grew up with ranching in the heart of cattle and sheep country in the Black HIlls of South Dakota. Tanya holds a Masters degree in Animal and Veterinary Sciences from the University of Wyoming. Working at the Wyoming State Veterinary lab during her schooling, performing diagnostics for Parasitology, Clinical Pathology and Cervid testing. She has also extensive teaching at the University in courses for diagnostic testing methods and identification for Pathogenic Microbiology, Parasitology, Entomology, and Immunology to Pre-Med and Pre-Vet students. Tanya has been extremely lucky to assist Dr. Gary Moss at the University, in teaching students of his Livestock Reproduction class about pregnancy testing and hands on learning in the methods available (palpating, ultrasound, and blood testing).

Seeing a need to provide producers and veterinarians with affordable, accurate and timely diagnostic lab results, Tanya opened the lab originally offering pregnancy testing. Customer needs grew and the lab has since expanded to include testing for BVD for all species of livestock and Johne's. The lab sets itself apart from other testing facilities by offering testing every day. Whether you're sending 1 or 1000 we provide services daily (August1 - Jan 30). Test results are reported by the end of the next day. Having extensive diagnostic testing background about diseases, Quality and Control, and an extensive livestock background you can be assured that knowledgeable staff are working hard to ensure your results are accurate.




---
Brag Page:

We love our work, we get to visit with clients all over America! From Michigan to Alabama, Texas to Montana! We have the best life here getting to work diagnostics, clinics on tail bleeding, Presenting to producers and teaching college students! Sometimes we even can get out to work the chutes with some of these wonderful producers and future cattlemen!

Best of all is my family! Yep I have the best 2 kids in the world.....

Ean is 23 and completed college at LCCC for Auto body and Diesel repair. His goal is to work, as well as compete, in Super modified sled truck competitions! He also is raising show cattle and currently has two outstanding heifers that he has shown. This years outstanding offspring included Jack Frost who has been sold to Kaylie Baldwin in Boise, ID! Can't wait for show season to really kick off and see his performance! Good Luck Kaylie! His show cattle business " Quarter Circle Livestock - Let Quarter Circle put you in the winners circle!" Pretty Catchy eh?. Ean has been the Snowy Range FFA President, 4-H Junior Leader and club President and was one of the 2013 Wyoming Cowbelles Beef Ambassadors. There's more on his docket of accomplishments, but by far winner of the best son ever award!

Tabby is 19 and has just completed an intense course to become an EMT with long term desire to become a paramedic. Tabby is currently employed as an EMT in Wheatland, WY and loving it! Tabby has sure kept busy herself having been a two time Jubilee Days Princess, active in 4-H and FFA, Raising a passel of sheep and goats (champion and reserve breeding sheep none the less!). Her list of been there, did it, done it is long also! We are soooo proud of her outgoing try anything cowgirl attitude and accomplishments and know that wherever the future takes her, she is all that and more!